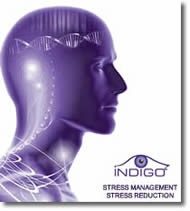 Interested in a career as a Stress
Management Specialist?
A Practice in Quantum Biofeedback using
the INDIGO Biofeedback System?
Would you like to know how to get
started with your own INDIGO?
Trevor will act as your agent and
advisor; answering your questions, arranging a demonstration, and helping to facilitate your purchase. There is no charge for this service, as he is compensated by the device Broker.

"Trevor has always shown nothing but a high level of professionalism; is very helpful and always willing to share his stories and experiences. He comes highly recommended."
Ken Wilkinson, President
Quantum World Vision Inc.


Buying A New INDIGO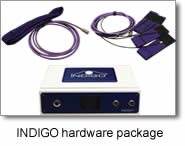 All INDIGO biofeedback device packages
are available with full training so that you can get started right away. Whether using the INDIGO on yourself and family or considering a career as a practitioner, the training offers a comprehensive program that can take a person right to Certification through an independent certification board.
What does the INDIGO cost to purchase? The INDIGO Package offers as options, the training courses and a laptop computer. All prices in USD.
INDIGO - $15,995 2-year warranty
17 inch Brand Name Laptop - $1,195
Professional Training - $1,500
The Indigo Professional Training is offered online with a curriculum that includes Levels One, Two and Three. Each succeeding course delves deeper into program use and application, and when completed, the student is eligible for certification as a Specialist.