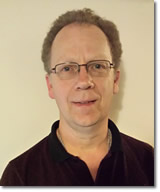 Trevor May is a Certified Biofeedback Specialist and Wellness Coach. He combines his own empathic and intuitive gifts with the power of Quantum Biofeedback to offer his clients new insights into their body's needs and stressors. He provides a means of managing and relieving stress using the frequency retraining of the biofeedback device and the power of the information revealed in each session. Trevor's sessions are based on unconditional love with no judgement around the issues that come up for clients and he is committed to coaching them to reach their full potential for health, while honoring their right to choose their own path.
Trevor was raised on the Saanich Peninsula and now enjoys life on Gabriola Island with his wife. In addition to being a Certified Biofeedback Specialist, Trevor holds a BA in Pacific and Asian Studies from the University of Victoria and a Master of Archival Studies from the University of British Columbia. He is currently a member of BANA (Biofeedback Association of North America) and is certified through the NTCB (Natural Therapies Certification Board).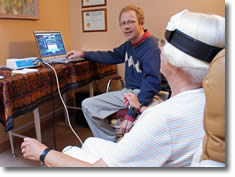 Prior to becoming a Biofeedback Specialist, Trevor was an archives and records management consultant for ten years. His interest in wellness and healing modalities grew out of a concern for his daughter's health as well as his own. Today, it is his passion to serve others in finding their path to wellness using the most advanced technology in complementary medicine.